By Petrus Kanisius, GPOCP Communications & Media Officer 
One of our most successful working models for fulfilling long-term conservation goals is our grassroots-to-government approach where we work closely with communities to understand their situation, adapt our approach and involve them as much as possible in all steps of the process. This largely involves capacity building with our community members and recruiting locally for any field surveys. This, in turn, fosters a sense of stewardship and respect for the wildlife surrounding them.
This month, the Regional Government of Kayong Utara held an extensive training workshop with GPOCP and the Non-Timber Forest Products Exchange Program Indonesia (NTFP-EP Indonesia) for selected community members. The purpose of the workshop was to explore the potential of NTFPs in 12 villages surrounding Gunung Palung National Park using the CLAPS (Community Livelihood Assessment and Product Scanning) approach. CLAPS is the first step in assessing local natural resources for community based NTFP enterprise development. In other words, it teaches participants how to identify and assess what kind of non-timber forest products are available locally, and then how to evaluate and create a market for their products to develop a viable, and environmentally sustainable, business.
The training took place in GPOCP's Education Center – Bentangor" – with over 26 participants, including some of our organic farmers, our handicraft artisans, and even members of the regional Artisans Guild. The two engaging and knowledgeable trainers were both from NTFP-EP Indonesia.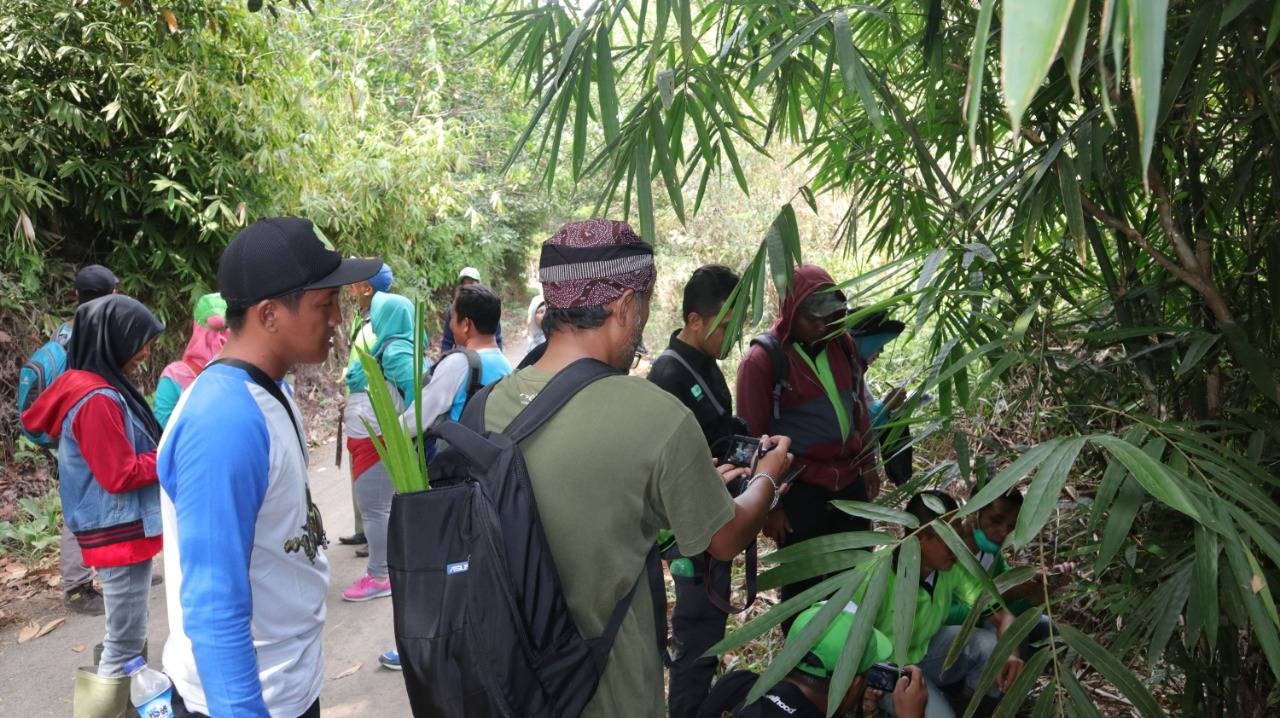 During the four day workshop, one of the activities included visiting local bamboo craftsmen who demonstrated the process of collecting and managing the raw material and then explained how they market their product locally. Participants were also invited to see the mapping system and distribution management of the pandanus plant, famously used by the Ida Craft collective in Pampang Harapan Village.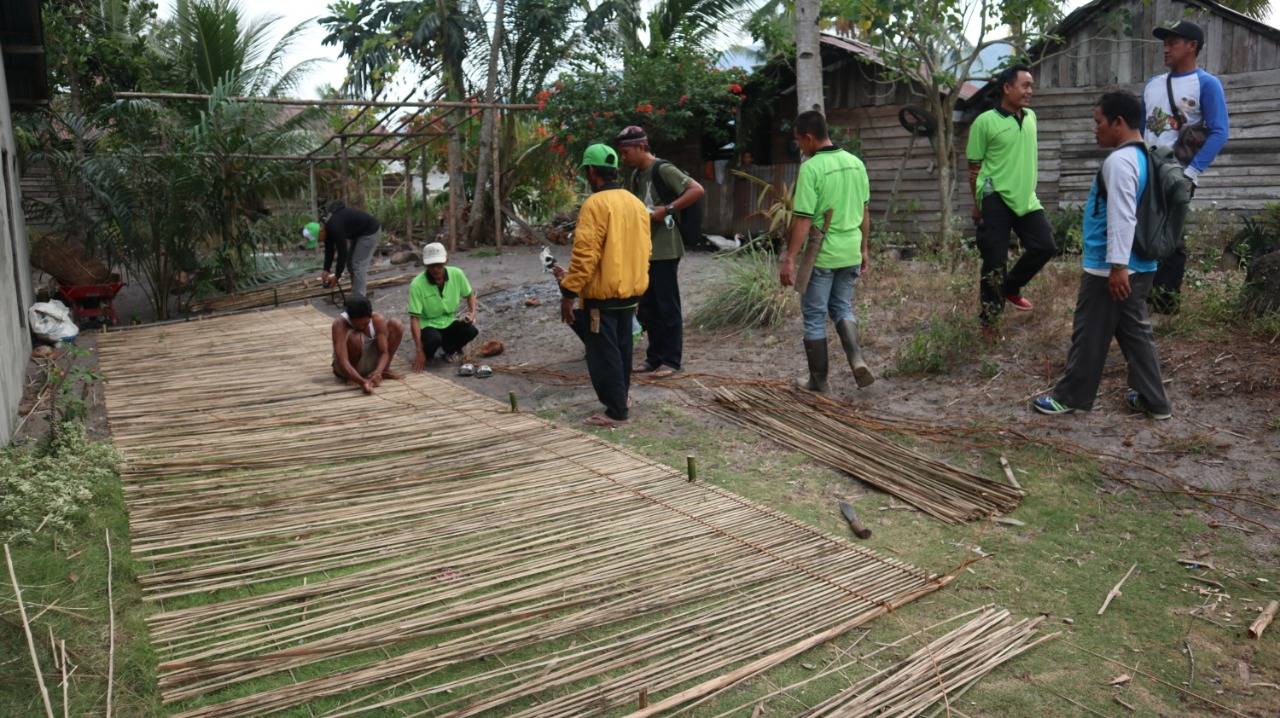 GPOCP Program Director, Victoria Gehrke, stated "We are very grateful for the extensive CLAPS workshop hosted by NTFP-EP, and made possible with support from The Whitley Fund for Nature and regional Environmental Health Department. This survey will allow us to better understand and map out the natural resources for improved land management planning and sustainable development of the communities and the surrounding wildlife. It is through incorporating the communities in all parts of the processes, from surveys to decisions, that we will achieve long-term success in wildlife conservation."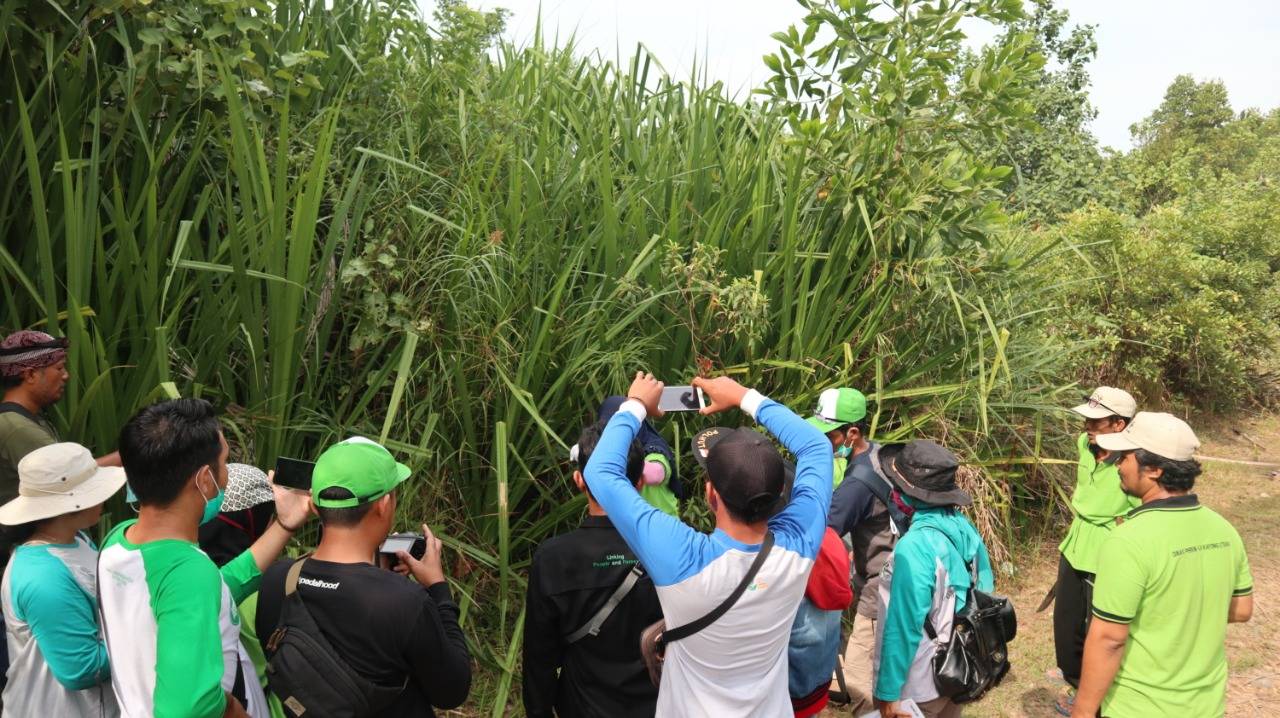 The training provided to the local community members also allows them to possess a transferable skill that can be utilized by the private, governmental and NGO sectors for natural resource management and community enterprise empowerment. The involvement through direct support by the local government also links this governmental body to trained and reliable facilitators ready to carry-out field surveys. GPOCP will start the CLAPS survey in the remote village of Matan, northwest of the National Park which has for a long time been considered a logging hotspot (both legal and illegal). Our orangutan nest survey and drone team are also scheduled to survey the national park close to this village, which will give a good indication of how orangutan populations are doing in that area to further push for strong conservation action.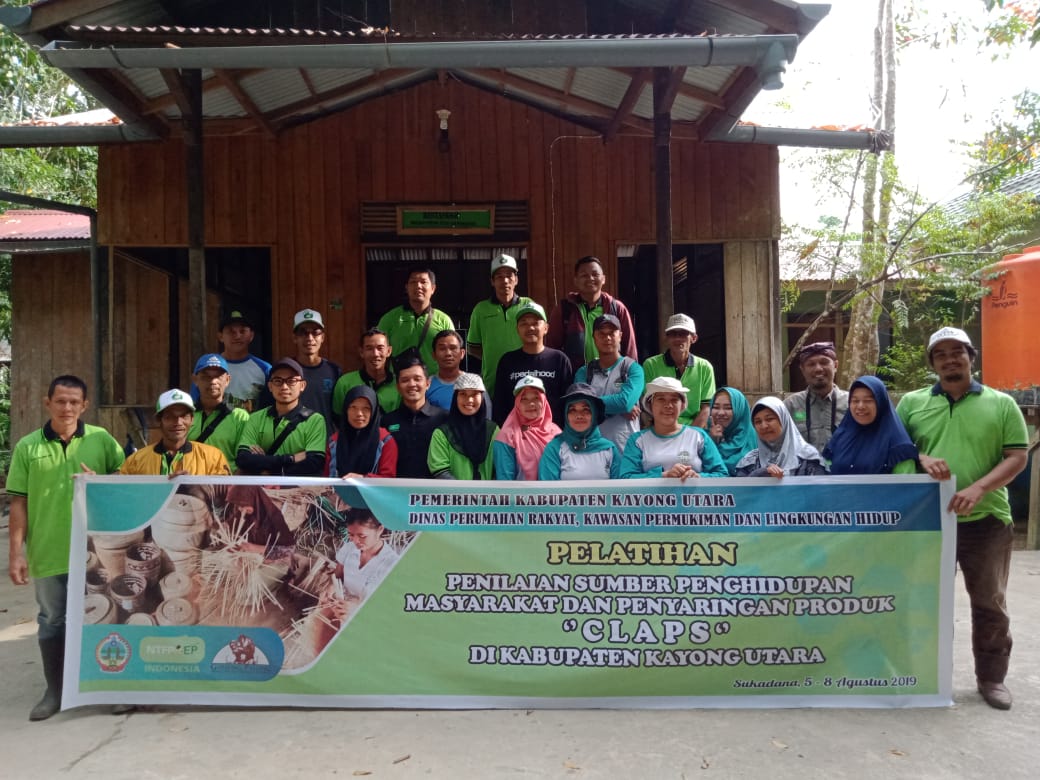 We are very grateful for NTFP-EP Indonesia and their supporting partners for providing the workshop, as well as the Environmental Health Department of Kayong Utara for their collaboration and, of course, the Whitley Fund for Nature for making it all possible.