Check out these impactful things you can do to help save the orangutans of Gunung Palung National Park!
Join our on-line community of supporters by making a monthly donation and get exclusive updates. To learn more visit Save Wild Orangutans.
Learn more about orangutans, their ecology, and the conservation threats they face and encourage others to do the same. Learning resources include National Geographics multiple education materials to engage with and download before/after attending NATGEO LIVE talks by our very own Dr. Cheryl Knott and Dr. Tim Laman!
Like us on Facebook, follow us on Twitter and Instagram, and subscribe to our newsletter to get the latest news from Gunung Palung, then share our updates with your friends!
Engage with an orangutan, great ape, and biodiversity conservation groups on social media.
Visit your local zoo or wildlife park to see these amazing red apes in action–what do you observe about their behavior? Take photos and tag us in Social Media! #saveGPorangutans
Be conscious of the products you buy. Many common foods and other products contain palm oil, and by avoiding these items you can send a message to major manufacturers that consumers care about habitat destruction. This guide from the Orangutan Conservancy is a good summary of things to watch out for.
Check out campaigns and shop from our partners that support GPOCP (such as Slothgrip with their new charity Leaf Patches)
Support our projects and rock some great wildlife conservation t-shirts at the same time thanks to illustrator Natelle Quek at GPOCP's very own T-shirt store! Post a photo and tag us at #saveGPorangutans for us to feature you!
If you want to get more directly involved with us, check the following links.
We are looking forward to hearing from you!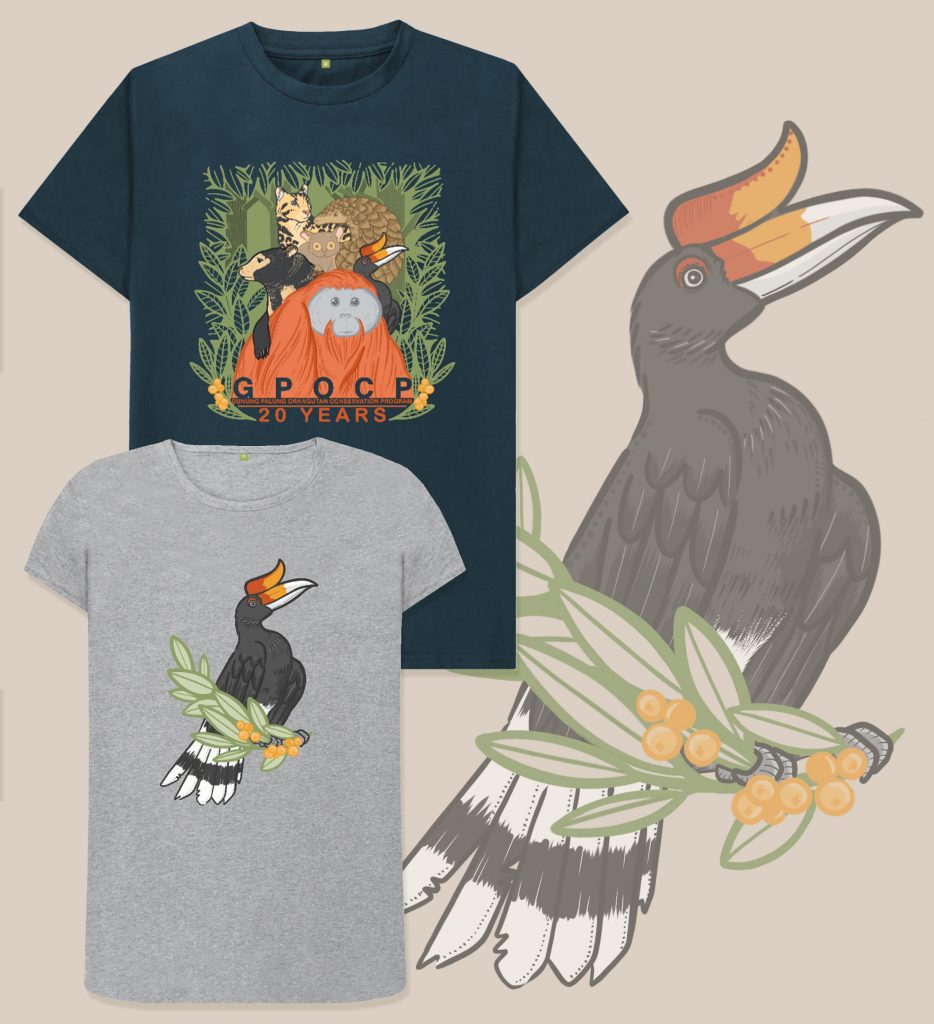 GPOCP apparel for wildlife conservation! Designs by Natelle Quek